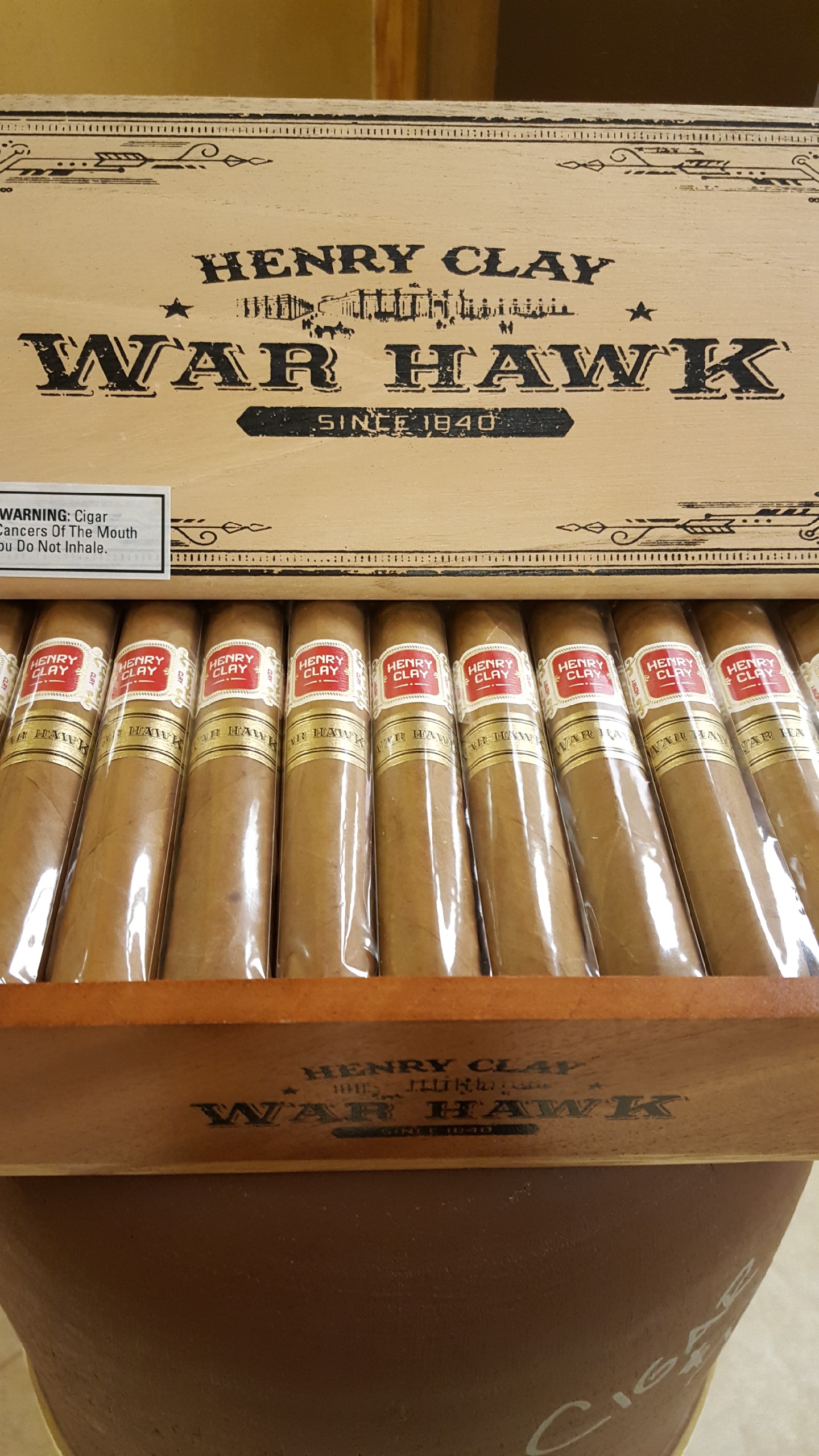 New to the shop today the Henry Clay War Hawk. 
Wrapper: Ecuador (Connecticut)
Binder: U.S.A. (Connecticut Broadleaf)
Filler: Honduras
The War Hawk is part of a series of three that Altadis U.S.A. is putting out. The series has been dubbed the Immortal Trio Series. While the name has not been officially explained, it may refer to the historical nickname given to Clay, Daniel Webster of Massachusetts and John C. Calhoun of South Carolina who were known as the Immortal Trio due to their influence in American politics during the first half of the 19th century.